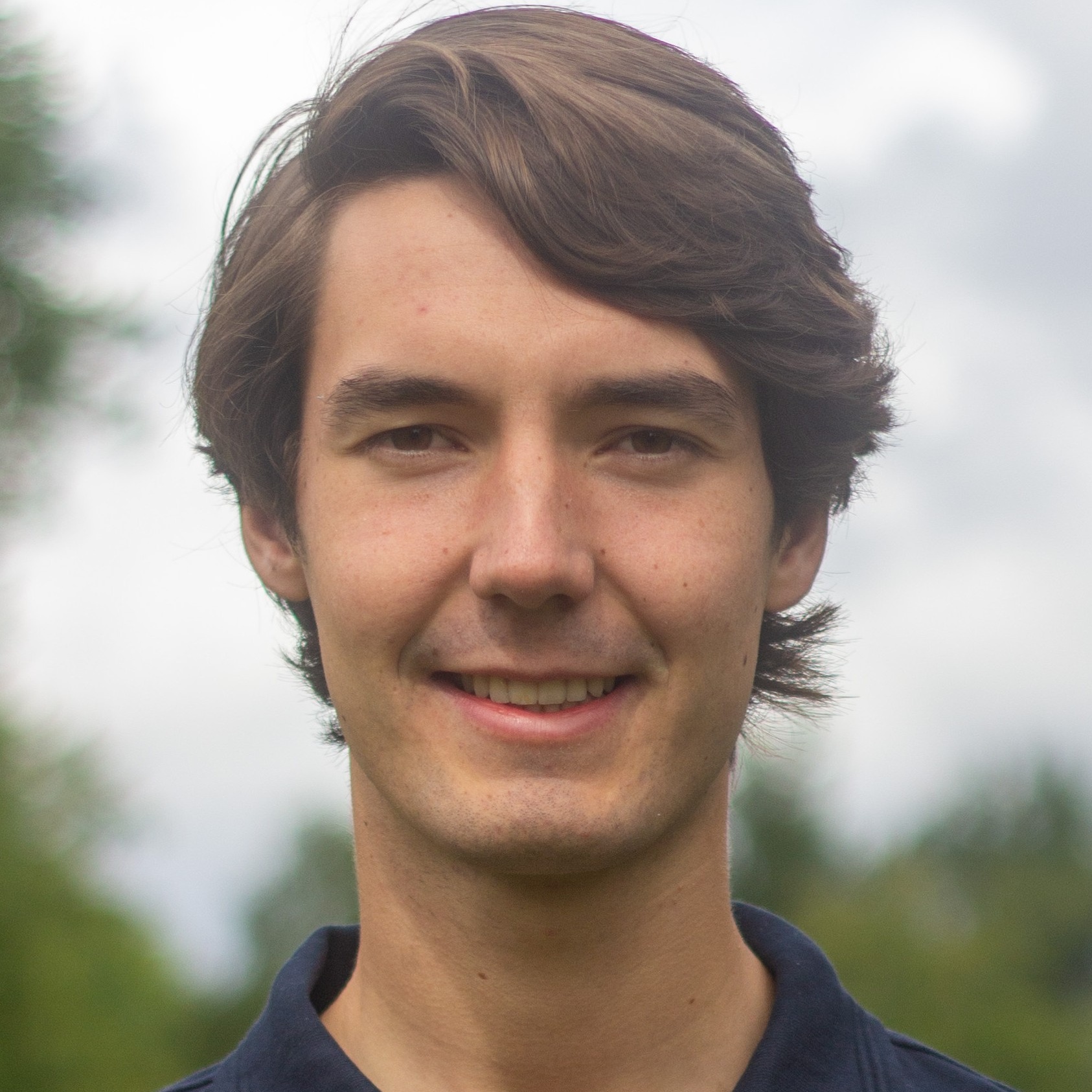 Joe Verbist
Student at heart
    Even though I graduated from my MSc in September 2022, I aim to keep undertaking research projects. Recent interests include digital engineering, multi-agent reinforcement learning, and simulations for training robotic systems. Alongside my job as a quantitative analyst in the financial sector in London, I aim to keep the spirit of independent study, and learn by developing. An avid software enthousiast, future projects will expand my skill-set in areas such embedded development and physical production. Other than these technology related interests, I also enjoy cycling, sailing and reading.
University of Oxford
MSc in Mathematical Modelling and Scientific computing
    In september 2021 I started a one-year Master's degree at the University of Oxford. During this year I, my academic expectations are to learn about the complete modelling process: going from a verbal problem statement, to finding the governing equations and create a model, to implementing a computational solution and finally validating the answer. In September 2022 I graduated with a final grade of 69.3/100, obtaining a Merit.
Previous Education
European School of Mol
    In secondary school, I took advanced Mathematics, Biology, Chemistry, and Physics, and I graduated with a final average of 89%. It is during my last few years that I discovered programming. First HTML, CSS and JS, and then later an Arduino's. In my last year I also started programming in Python and using Linux to repurpose old computers as servers. Upon graduation, I was present with an award from the SCK-CEN nuclear research centre for obtaining the highest grades in science of my graduating year.
Technical University of Delft
    In September 2018 I started a bachelor degree of Aerospace Engineering at the Technical University of Delft. During my first year, I joined the Delft Aerospace Rocket Engineering (DARE) team, participating in the Small Rocket Project, took part in a part-time internship at satsearch. In the second year I became a part-time member of the Electronics department in DARE working on Stratos IV, and designed and built a cluster of raspberry pi's. In my third year, I took a minor in 'Electronics for Robotics', and researched and coded an RL agent. Obtaining a final average of 8.3/10, I graduated with Cum Laude distinction.
Contact
Varia
Languages
Growing up in the province of Antwerp, Belgium, I first learnt Dutch, but then switched schools and learnt French during my first year of primary school. At the European School of Mol, I also learnt English, so that, by the time I graduated from secondary school I was
fluent in Dutch, French and English
.
During my last two years at European School of Mol, I took evening classes at the local college to learn German. For the last 8 years, I have also been slowly but steadily learning Italian, mostly through Duolingo, books and movies, so that I am now
able to hold a simple conversation in both German and Italian
, and am working to improve my abilities in both languages
Volunteering
In 2016, 2017, and 2018, I volunteered with the 'Bouworde' organisation in Ouitkrazne, Morocco, in Gudevice, Bulgaria, and in Nomadelfia, Italy. In Ouitkrazne, near Taroudant in Morocco, us volunteers built a water basin to feed animals, paved a road with concrete and painted a school. In Gudevica Bulgaria, I assisted in making terraces out of the mountainside, digging drainage canals for a road and expanding the garden. Then, in Nomadelfia, I went to Nomadelfia in Italy, where I helped with the maintenance of a religious center's infrastructure.
Varia
2017 - Latinum Europaeum (latin certificate)
2017 - Delft B2 (french language certificate)
2017 - Participated in UNIS-UN conference about the refugee crisis at the United Nations headquarters in New York.
2018 - Part of the Media Team for MUN (Model United Nations) in Strasbourg.
2018 - Tech'Office Hackathon in Namur, Belgium - 2nd overall place
2019 - From March to July I performed a paid part-time internship at satsearch in a Computer Science intern role. During this time I built a Python library to access their services, wrote a tutorial on Hohmann transfers and explored web scraping.
2019 - HackDelft - winning team of Optiver Challenge
2020 -
BrightNetwork Technology Internship Experience
2021 - TOEFL iBT at home: 113/120.
Core values
Below is a non-exhaustive list of my core values.
Dependability
Your word should have value. When I say I'll do something, be somewhere, help someone, then I will do it, no excuses. I am a reliable partner aiming to under-promise and over-deliver.
As a friend, if you need me, I'll be there. I'll give up what I value most, time, and help out, no matter the time, no matter the place. What good is a friend if they can't be relied on in times of need?
Respect and Responsibility
When there is a success, it was us who accomplished, if there is a failure, it is probably my fault. This is my standard point of view, any deviation must be justified.
Paying respect forward helps create friendships and stability.
As we usually don't know why anyone does what they do, it helps to avoid making assumptions.
Durability and repairability
When something breaks, it should be repaired, not thrown away. If it's not worth repairing, it's not worth getting.
A practical corollary is that I enjoy repairing things.
Privacy and open source
Being reasonably protective of my privacy, I actively avoid using services from large ad-funded technology companies. This takes the form of running a file storage server, an always-on VPN, and running programs locally when possible.
Applauding and use open-source software daily, I am consciously aware of what the time and effort volunteers have spent developing it. In the future, I would like to contribute, either by developing or donating.
Always Learning
There always is a lot I don't know, and thus aim to make learning a habit, leading me to be more curious about the world around me, and hopefully more knowledgeable as well.